H2scan is proud to introduce the HY-OPTIMA™ 2710, a new hydrogen analyzer specifically designed to provide high accuracy measurements at low hydrogen concentrations (0.1% H2 to 10% H2). The solid-state, non-consumable sensor used in the HY-OPTIMA™ 2710 analyzer provides a direct hydrogen measurement with more fidelity and stability than previous generations.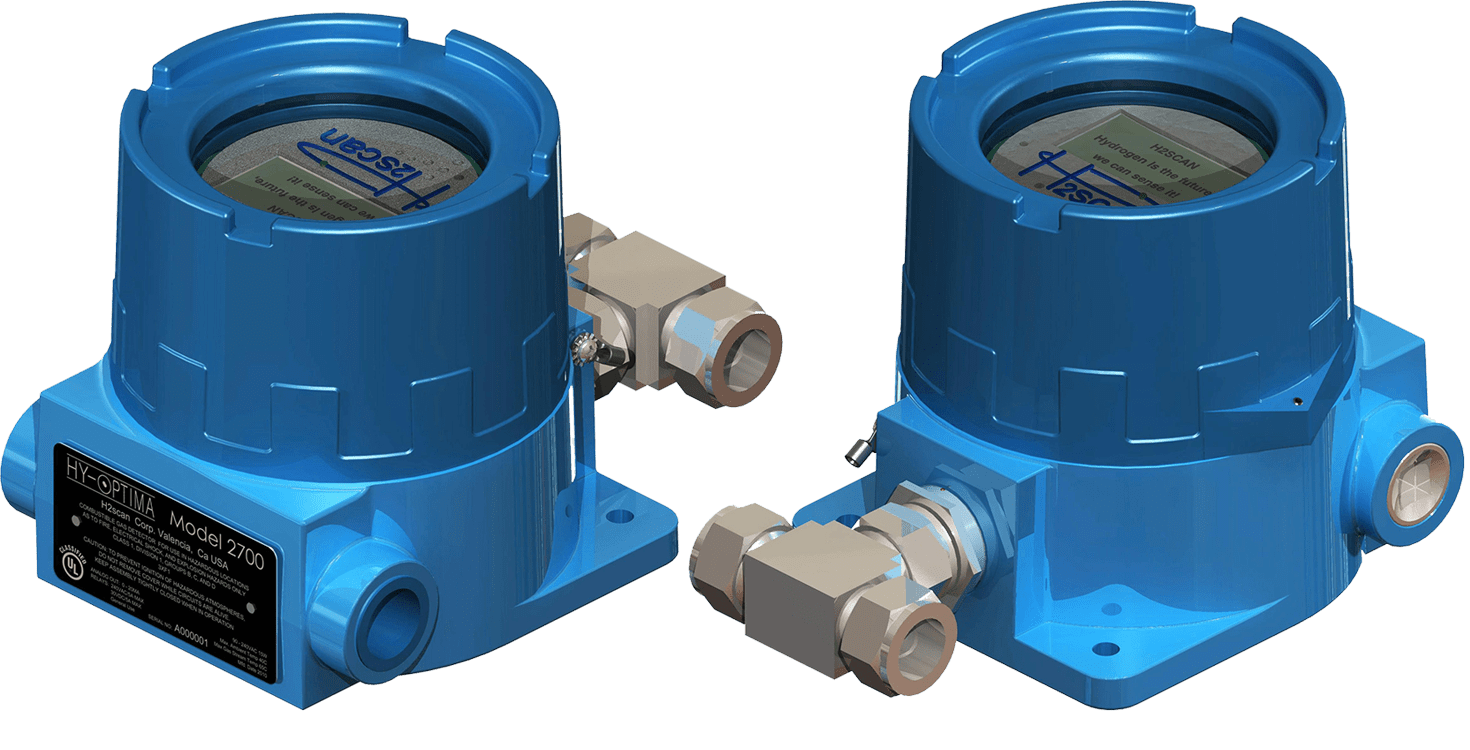 The HY-OPTIMA™ 2710 offers:
A hydrogen range: 0.1% to 10% hydrogen by volume
CO tolerance: 100 ppm 
H2S tolerance: 20 ppm
Data sheet is available by clicking here
We listened to our customers and went back to the drawing board to design a sensor that is more resistant to drift, more accurate and more stable. Specifically, we optimized the Palladium:Nickel sensor composition, the proprietary protective coatings and the conditioning procedures to arrive at the sensor used in the 2710.

We are receiving a lot of interest for the HY-OPTIMA™ 2710 to measure hydrogen in applications not possible before. Initial target applications include:
Hydrogen measurement in natural gas or biogas
Hydrogen measurement in polymerization (HDPE, LDPE)
Hydrogen measurement during chemical reactions or production
The HY-OPTIMA™ 2700 series products are explosion proof and are certified for UL Class1, Div I and ATEX hazardous areas.

For further information on the HY-OPTIMA™ 2710 or any H2scan analyzers, please contact us.