Dodd-Frank ACT
In 2010, Congress enacted the Conflict Minerals provisions of the Dodd‐Frank Street Reform and Consumer Protection Act with the goals of eliminating the illegal trade in gold, tin, tantalum and tungsten (Conflict Minerals) and cutting the funding of armed groups in the Democratic Republic of the Congo (DRC) and its neighboring countries that are engaged in human rights abuses.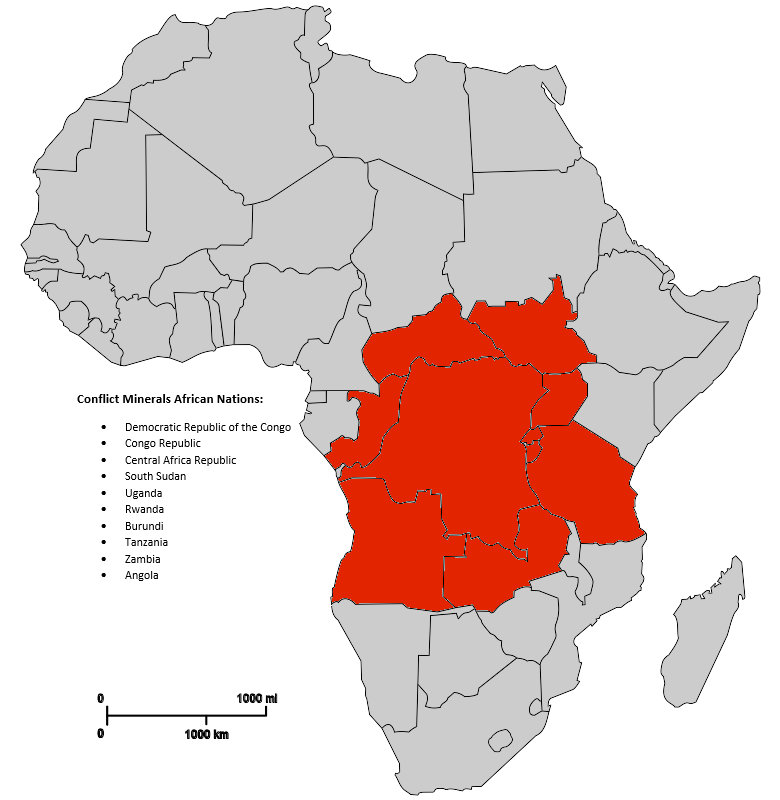 "Conflict Minerals" are defined as being one or more of the following:
Cassiterite (derivative metal Tin)
Columbite-Tantalite (derivative metal Tantalum)
Gold
Wolframite (derivate metal Tungsten)
H2scan's COMMITMENT TO RESPONSIBLE SOURCING
H2scan Corporation fully supports this legislation and its position to avoid the use of Conflict Minerals mined from the Democratic Republic of Congo (DRC), adjoining countries and other parts of the world. By adopting this Policy and collaborating with our customers and suppliers, through the Responsible Minerals Initiative (RMI), formerly Conflict-Free Sourcing Initiative (CFSI). H2scan is committed to ethical business practices and the promotion of global human rights.
H2scan's EXPECTIONS OF SUPPLIERS
H2scan suppliers are required to comply too the best of their ability to assure that their products remain free of any mined products from these nations and these materials have not originated in the Democratic Republic of Congo or any adjoining countries and provide necessary declarations.
Based on our own investigations and information obtained from our suppliers, we are confident that the materials used in the manufacture of our products do not contain mined products from these nations. H2scan conducts periodic reviews of suppliers to ensure that the supply chain remains free of Conflict Minerals. H2scan is committed to supplying our customers with products that are of the highest quality while maintaining awareness of these Conflict Minerals.